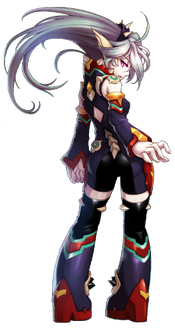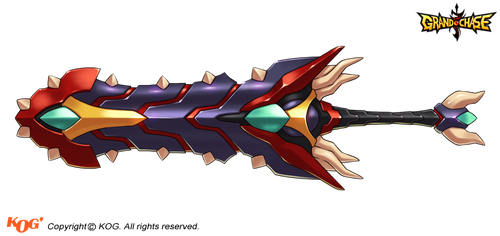 Eclipse adalah sebuah aksesoris untuk player dan juga sebuah senjata yang digunakan oleh Duel. Item ini bisa didapatkan dengan mengalahkan Duel di Thunder Hammer pada mode Champion, namun akan sangat sulit karena pedang ini termasuk barang Epic. Pedang ini memiliki pasangan, Transcend. Pemain dapat menggabungkan Eclipse dan Transcend untuk membuat aksesoris Eclipse/Transcend.
Dikatakan bahwa Duel membuat Eclipse untuk digunakan olehnya saat Demon Wars. Oz Pone Max Reinhardt menciptakan Grandark untuk menyaingi Eclipse.
Eclipse juga memiliki wujud manusia seperti Grandark, hanya saja Eclipse perempuan. Alasan adanya wujud ini masih belum diketahui.
Deskripsi
"Gabungkan dengan Transcend untuk membuat sebuah Legend Item"
Status
Level: 70
Attack: 201
Defense: 201
Vitality: 0
Ad blocker interference detected!
Wikia is a free-to-use site that makes money from advertising. We have a modified experience for viewers using ad blockers

Wikia is not accessible if you've made further modifications. Remove the custom ad blocker rule(s) and the page will load as expected.